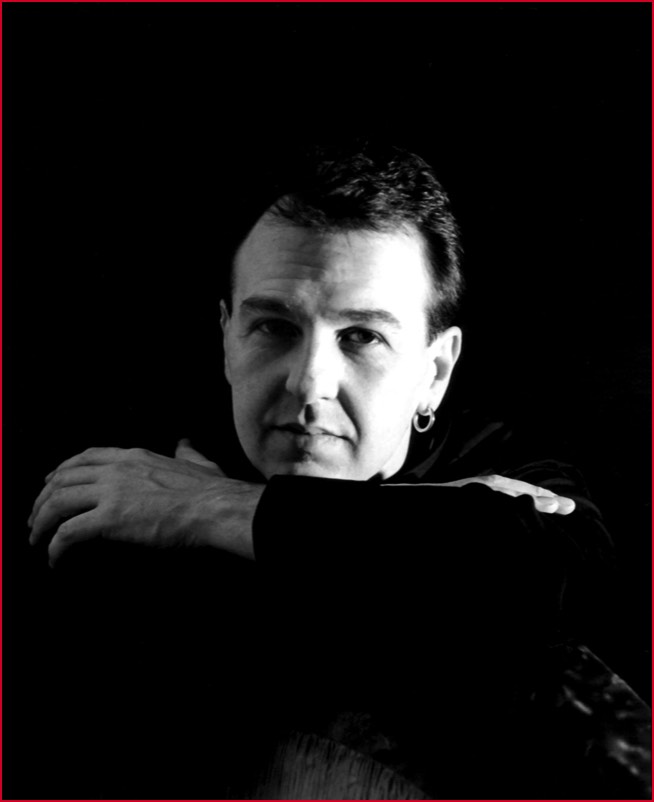 Percussionist, pianist, composer and arranger, he studied at the National Conservatory of Toulouse and at the Curtis Institute of Music, Philadelphia (USA), where he also specialized in counterpoint and composing.
He obtained two State Diplomas (teaching) in Jazz & Percussion.

He performed with Astor Piazzolla, Saito Kinen Orchestra, Orchestre de Paris, Philharmonique de Radio France, Orchestre National du Capitole de Toulouse, Ensemble Orchestral de Paris, Opera National de Lyon, Orchestre de la Radio Polonaise, Grand Orchestre de J.J.Justafré.
Since 1991, he is a member of the Orchestre National de Lyon and has been invited as timpanist by Seiji Osawa at the Saito Kinen Festival (Japan) and by Riccardo Muti at Tokyo Opera Nomori (Japan).

Since Philadelphia, he also performed on the Jazz scene as a pianist and vibraphonist.
He founded the Antonini Trio which has appeared in many jazz festivals and recorded three albums (« Academy House » in 1996, « Chateau de sable » in 2001 et « D'antre deux terres » in 2005 with SACEM support).

In 2004, he recorded and arranged Catali Antonini's solo album « Parole » with Alfio Origlio, Andre Ceccarelli, Remi Vignolo.
In 2009, he arranged and recorded the CD « Tribute to Lady Day » for the Orchestre National de Lyon Percussion and Brass Ensemble.
In 2015, he composed and recorded Catali Antonini's album « Persian Alexandria » (Karthe Records Jazz / Harmonia Mundi Distribution).

In 2018, his recording « Mikrokosmik, d'après Béla Bartok » is released by Klarthe Records Jazz / Pias Distribution , with live performances by the Mikrokosmik 5tet.

He was a creator-performer in live spectacles with Dance companies : « Campe » (choreography: Denis Plassard), «Voyage au fond du berceau » (choreography: Marc Neff), « Sonate en mouvement » (choreography: Carla Frison), « Christmas with Duke » (choreography: Sylvie Kay).

He also composed and arranged for the Orchestre National de France, the Tokyo Symphony Orchestra, the Orchestre National de Lyon Percussion and Brass Ensemble, the Big Band de l'œuf, Millière Trombone quartet, Wiener Brass Ensemble (Austria), the Odyssee Ensemble, the Ensemble Octogone, the French Youth Orchestra, Opera Eclate...

He also composed and recorded soundtracks for short-movies and also worked with Massimo Nunzi on italian movies soundtracks.